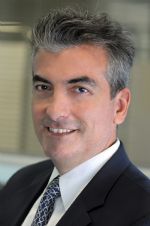 About the Presenter:


A. JOHN KANELLOPOULOS, M.D.
Short Biography


Dr. Kanellopoulos is an eye surgeon specializing in Cornea Transplantation, complicated Glaucoma and Refractive surgery. He has sub-specialized in External Diseases, Cornea and Refractive surgery with Fellowship training at Cornell University Medical College and Massachusetts Eye and Ear Infirmary, Harvard Medical School, and Glaucoma at Harvard Medical School
He is currently Medical Director of the Laservision.gr Institute, Athens, Greece and an Associate Clinical Professor with the Department of Ophthalmology at the New York University Medical School.
He has been a regular clinical consultant in Cornea, Refractive, and Cataract surgery for several international sites in Europe and the Middle East. He has published over 30 original papers in peer-reviewed journals, over 10 book chapters and hundreds paper and poster presentations in the major eye meetings worldwide. Since 2009 he is serving as a member in the Cornea Committee of the ASCRS, and as a member of the International Steering Committee of the American Academy of Ophthalmology/ISRS.
He is married and has 3 children.